Corrections and/or additions to ANY of these transcripts are welcome.
Please send them to me at cjspratt at hotmail dot com.


Transcripts of the 3-part Dark Horse Comics series
Post-Firefly, Pre-Serenity movie.
Serenity 1
Serenity 2
Serenity 3


The BBC published a series of websites during Series 1-3, concurrent with the episodes.
Sherlock's 'The Science of Deduction', John's blog,
Molly Hooper's diary, and a page and message board for Connie Prince.
These pages were fortunately archived by the Internet Wayback Machine... and not only the final versions but many of the changes along the way. I decided to make a handy reference guide (or 3) for people wanting to view the different versions that were archived, or to follow along with the websites as they watch the episodes.
Episodes: pages arranged by episode (with minimal spoilers)
This is the best option if you are wanting to follow along as you watch (or re-watch) the episodes.
Pages: exhaustive list of all the captured versions of each webpage
Updates: chronological list of approximate/extrapolated update schedule
---
And for anyone wanting to 'check my math', here is the spreadsheet I made to track everything. I use the free LibreOffice, not MS Excel, so it is saved as an OpenDocument Spreadsheet:
changes.ods
(clicking on the link should automatically download the file)


Happily dedicated to my father,
who now understands the difference
between subtitles and closed captions...
Transcripts updated: 6-29-05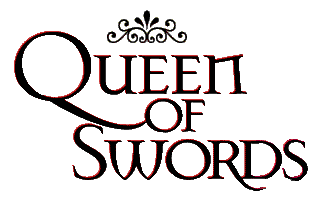 Whoohoo! All of the episodes containing Peter Wingfield are now posted.
Transcripts updated: 4-24-10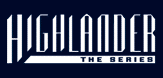 Episode Screencaps Location Photos
DVD extras:
D = deleted scenes from "Final Shooting Script"
I = episode interviews
B = Behind the Scenes/bonus clips
C = episode commentary
Transcripts updated: 4/2021
Episode Screencaps Location Photos
Other Highlander transcripts can be found at Ian's page
(www.innermind.com/sfc/ was very helpful in pinpointing when my VHS-taped episodes had aired.)
(The Music Cue Sheets provided by bellchant.com were very helpful for song identification,
although I had to use the Wayback Archive to obtain them.)
(Filming location identification assisted by Janine & Kathi's Excellent Adventure,
HLWW's The Buzz French Tour Edition, Google maps and street view, and ultimately
(trumping all others) Andy Sloane's efforts.)

| Home |
| Personal | Tess | TV Shows | Lord of the Rings | Pern |

| Actors | Buffy | Highlander | Transcripts | Fanfiction Links |
| | |
| --- | --- |
| Check out my Sitemap for more 'updates' info. | Last updated: December 21, 2021 |